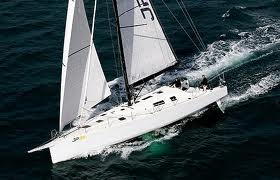 Panama, Liberia, Madère, Jersey, Gibraltar, Chypre, Bahamas, Belize, ou encore Seychelles, la quasi-totalité des juridictions offshore disposent désormais d'une flotte de navires de commerce et de yachts offshore particulièrement étoffée. Les droits d'enregistrement dans ces législations sont moins coûteux et généralement les propriétaires sont exonérés de toute taxation.
Le cas de l'immatriculation d'un bateau sous pavillon des Seychelles :
La juridiction des Seychelles propose un régime offshore plus alléchant pour tous ceux qui souhaitent enregistrer un yacht. Un particulier ou une entreprise immatriculée aux Seychelles doit avant tout disposer d'un yacht pour naviguer sur le pavillon des Seychelles.
Au cas où le yatcht offshore se trouve en dehors des eaux territoriales des Seychelles, il est possible de l'enregistrer temporairement, auprès d'un représentant diplomatique ou consulaire étranger.
L'enregistrement définitif auprès des autorités maritimes des Seychelles doit se faire dans les meilleurs délais.
Les Seychelles figurent aujourd'hui parmi les membres des Nations Unies, du Commonwealth, du groupe de pays non-alignés, de la Commission de l'Océan Indien, et de l'organisation Maritime Internationale.
C'est ainsi que tous les bateaux naviguant sous pavillon seychellois bénéficient de certains avantages et surtout d'un traitement amical dans le monde entier.
Les Seychelles collaborent à l'heure actuelle avec les principales sociétés de classification internationales dont :
Bureau Veritas (France),
Nippon Kaiji Ryokai (Japan),
Lloyd's Register of Shipping (UK),
Det Norske Veritas (Norway),
America Bureau of Shipping (USA),
Germanischer Lloyd (Germany).
L'enregistrement temporaire du bateau :
Pour l'immatriculation temporaire de votre yacht, vous devez fournir :
Une preuve de propriété,
Un certificat de constructeur qui détaille les caractéristiques techniques de votre yacht,
Une liste de trois noms alternatifs sous lesquels votre bateau est proposé a l'immatriculation,
Un permis d'autorisation valide pour l'utilisation de radio.
Par ailleurs, au cas où votre bateau est déjà immatriculé, vous devez apporter un certificat de radiation lequel prouve la fin de l'immatriculation du yacht.
L'enregistrement définitif du bateau :
Après une période de trois mois, le yacht offshore peut-être immatriculer de manière permanente. Les documents suivants sont donc demandés au propriétaire de yacht offshore pour l'enregistrement définitif
Une requête d'enregistrement permanent,
Un contrat de vente,
Des certificats Statutaires,
Une note de découpage et de repérage, lequel est délivré par le conservateur de l'expédition (« Registrar of Shipping »).
Notre société vous accompagne dans toutes les démarches nécessaires pour l'immatriculation de votre navire. N'hésitez pas à nous contacter pour de plus amples informations.
Si vous avez des questions, n'hésitez pas et contactez-nous.
[contact-form-7 id="7108″ title="Formulaire de contact Fr_jurisdiction"]