Are you thinking of opening or expanding your company offshore? The success of the enterprise largely depends on the jurisdiction that you select. The goal is to pick a jurisdiction that can help your business to grow rapidly and become the multinational of your dreams. Discover all you need to know about Company formation in Scotland.
One jurisdiction that stands out from its peers is Scotland. In this comprehensive guide, we dig deeper into company formation in Scotland to help you understand why this might be the best lever that your company has been looking for.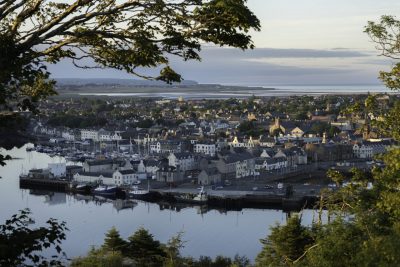 A Closer Look at Scotland
Before looking at the steps involved in company registration in Scotland, it is important to understand its economic outlook. Scotland is a country that is part of the UK, covering about 1/3 of the island of Great Britain. It is an island surrounded by Atlantic Ocean to the west, north and northeast, while the Irish Sea takes the southern part.
The country is also home to over 790 islands, mainly archipelagos, but the population of its 5.4 million people, is largely concentrated on the central belt.
The capital of Scotland is Edinburg, although the largest capital in the jurisdiction is taken by Glasgow. Other major cities in Scotland include:
Dundee City.

Aberdeen City.

West Lothia.

Renfrewshire.

Fife.

South Lamarkshire.
Economy of Scotland : Company registration in Scotland
The economy of Scotland has a GDP (nominal) of $205 billion, according to the 2020 estimates. Since 1707, when Scotland officially Joined England, its economy has been closely aligned with that of the rest of the UK.
Indeed, Scotland still does the bulk of its business with the UK. Take the example of 2017. Scotland exported a total £81.4 billion, with £48.9 billion going to the UK, 14.9 billion to the rest of the EU, and the remaining to the rest of the world. 
Scotland is an industrial hub, a tag it took from as early as the industrial revolution era.
Today, it is known as a global producer of different products, and services, including textiles, busses, microelectronics, avionics, whisky, and computer software. The rise in eservice industry has, however, resulted in a slowdown of the manufacturing sectors.
Scotland, being a country within the UK, offers companies registered there with an excellent opportunity for conquering larger markets through extended reach not just to the rest of England, but globally too. For example, the UK is a member of the Commonwealth Nations, the G8, the G7, International Monetary Fund, OECD, World Trade Organization, and the United Nations.
So, you can expect to get a good negotiating hand for products of your company to get an upper hand in the global market. That is why Scotland has become like a magnet for companies targeting to expand rapidly. You too should not be left behind in taking advantage of this high-potential jurisdiction.
Special Advantages of Starting a Limited Company in Scotland
For investors, the location of a business is an important determinant of its ultimate success or failure. Therefore, one question that you might have is, "Why Scotland?" Check out the following unique benefits that come with opening an offshore company in Scotland.
Lower Cost of Doing Business
When most people think of expanding their enterprises to the UK, the first place that might come into their minds is London. However, the cost of doing business in London is pretty high and Scotland would be a perfect pick to cut down these costs. From labor to property costs, Scotland is an excellent place to help you keep the bulk of profits in the business for faster growth.
Even after registering a company in Scotland, it is possible to do business in the entire UK. You do not need to do another company registration in London or Manchester to operate in other areas.
Because Scotland is part of the UK, all that you need is a Scottish address to extend the reach of your firm.
A Large Market
One of the primary reasons that make entrepreneurs think of company registration in Scotland is the search for new markets. Well, Scotland acts as a door that you can use to grow the market share of your firm by a huge margin. Besides accessing Scotland, your business will also have easy access to the rest of the UK market. This will provide you a cumulative market of about 66 million people.
UK is also strategically within the EU, which can provide an additional market for your company. Well, do not be deceived by the current talks about BREXIT. By the time the dust settles, UK and EU will have agreed on modalities for their products access to each other's markets. So, as you strategize on how to win the Scotland market, also include a tab on how to grow and reach the rest of the EU.
Abundance of Skilled Labor
Whether you are targeting manufacturing, telecoms or hospitality company formation Scotland, one of the most important things is having skilled labor. One lovely thing about Scotland is that it has a highly educated workforce, and getting the skills needed to grow your business will be pretty easy.
Every year, about 80,000 graduates get into the job market and a lot more are ready to join from the EU. So, be rest assured that IT experts, hospitality professionals, and medical personnel, depending on what your area of specialization is, will always be available and ready to help.
Excellent Connectivity to Neighboring and Global Cities
Whether you want to travel from Glasgow to Edinburg, Aberdeen or other areas, Scotland has a well-developed road, rail, and air networks. Even when you have a business meeting in neighboring countries, flying there is pretty easy. For example, it only takes two hours to fly from Scotland to Paris, France or Frankfurt, Germany.
Excellent Support for Business
To spur growth and make Scotland a business hub, the Scottish administration has been very supportive to local enterprises. It works on making the environment for business more conducive for enterprises coming to the jurisdiction. For example, you might get incentives such as subsidies and grants after setting up a limited liability company in Scotland.
5 Things You Need to Think about when Opening a Company in Scotland
To enjoy the benefits we have listed in this post, the most important thing is company registration Scotland. But, and you will agree with me, this is just the first step. You also need to think about the following crucial items when going offshore to Scotland:
The Target Market
Although Scotland is an excellent place for business because of the extensive market, it is not a good idea to think of it as a single block.
Like other markets, the population is incredibly diversified. For example, do you want to target the young or elderly population with your products?
To be sure of this, start with a comprehensive market survey before setting up a limited company in Scotland. 
Product Development
As you think about the target market, make sure that the process of product development is also distinct. Unlike in the past, modern clients want to get their feedback reflected in products fast. Therefore, whether you want to work on app development, health-related products, or others after company registration Scotland, the process should be clear and responsive.
Capital
When you decide to go ahead with company formation Scotland, the bottom line is that you need to have ample capital.
So, start by thinking about all the costs that the business will incur, from the fees for company formation Scotland to buying equipment and marketing, and ensure the funds are readily available (as in the UK). The rule of thumb is to have enough resources to sustain the enterprise for about one year before it can become self-sustaining.
As you work on capital for your company, it will be a good idea to ensure you have a way of raising additional cash in case of financial shortfalls.
For example, if you win a tender to make supplies yet the current debtors are yet to clear their dues, what will you do? It is important to have a way of raiding additional funds. You can do this by ensuring you are always in good terms with the financial institutions or make it easy to get more funds from the mother company back home.
Entry Strategies
The primary goal of setting up a limited company in Scotland is to gain access and rapidly grow it. However, this journey will require a good entry strategy.
After company formation Scotland, how do you want to go about it? For example, you might start looking for partnerships with different consumer groups or hit the social media with special offers to make clients know that you have arrived. To be sure of crafting a workable strategy, consider using experts in company registration Scotland.
Growth Projections
Finally, you need to have clear growth projections for your company in Scotland. For example, if your entry point is Edinburg, the target might be to expand the company to most top cities within the first two years of company registration Scotland. 
Then, you can target to extend reach to the rest of the UK and finally to the EU. Remember that you do not have to open your business in all cities to get your presence felt.
Rather, you can partner with other businesses to sell your products in different jurisdictions.  These growth projections can serve as important key performance indicator (KPI) to help gauge progress and success.
Company formation in Scotland : Types of Companies You can Incorporate
To give every investor setting up a limited company in Scotland more choices, there are several company formats to choose from. The most preferred option is the limited liability company.
With this type of business formation, your liability to the company is only limited to the extent of the shareholding you have in the firm. Here are the main types of limited companies you might want to consider when coming to Scotland.
Public limited liability company.

Private limited liability company.

Limited liability partnership.

Scottish limited partnership (SLP).
Note that the Scottish limited partnership involves several partners and is unique to Scotland. An SLP is very popular in Scotland because the partners get to share the responsibilities, including the costs. However, decision making can be slow because all partners have to come together and agree.
This is why you should consider setting up a limited company in Scotland to wield greater control, hasten decision making, and speed up growth of your enterprise.
The Process of Opening a Company in Scotland
Setting up a limited company in Scotland is pretty relatively easy compared to other jurisdictions. However, many are those who still find it challenging and opt to seek professional help. Here are the major requirements for company formation Scotland.
Get a company name and address. Note that this is supposed to be an actual location as opposed to simply a P. O. Box number.

Register with the Companies House in Edinburg.

Have at least one director and one shareholder.

Have correctly prepared articles of association. These articles are very important because they define the agreed rules of running the new company. 

First minutes of the board, giving the go ahead with company registration Scotland.

Register your company for corporate tax.
As you can see, setting up a limited company in Scotland comes with excellent benefits, including the high chances for growth and success.
However, the process of company registration Scotland can be complex because of the documents that you need to prepare in conformity with the Companies House in Edinburg. However, these issues should not stand in the way of your excellent idea of expanding your business offshore because professional help is only a click away. Feel free to discover our offer to setup your company in RAK, Mauritius, or Delaware and Hong-Kong.
Reach out to ICD Fiduciaries, experts in company formation Scotland, and they will complete the process on your behalf fast and conveniently. The experts also come in handy in helping you with tax advice, crafting strategies for success, and legal compliance.