Do you want to save on taxes – safely and legally? Be completely anonymous? ICD Fiduciaries expertise is already helping hundreds of people and businesses to optimize their financial flow.
Our team of specialists that will help you to support your business
Our team is committed to excellence and driven by the motivation to bring added value to our clients, successfully combining a global outlook with local expertise.
Consultants with who you will make the first communication: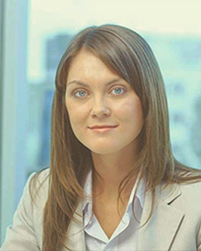 Andrea BEKHER
Sales manager of English speaking market
Start with a phone consultation with our expert!
During the consultation you will receive:
An explanation how to optimize your finances and increase your actual wealth using tax haven companies and which jurisdiction would be most suitable for your business activity;
How your anonymity can be protected;
Clarification that we work only with those banks which are accredited, safe, reputable and well known;
An idea how we work and what are the advantages of cooperating with us.

We're located in the Business heart of London
Our head Office is located in the area of Mayfair, in London. To devote the proper attention and discuss all the matters we kindly invite to book a meeting time with us. We will arrange it in the most convenient time for you.